An American Dream
Fri. May 27, 2022 at 7:30pm MDT
Get Tickets
Details
Comments
Event Description
An American Dream
Music by Jack Perla (sung in English)
Libretto by Jessica Murphy-Moo
Production Sponsor:
Treasured possessions become symbols of home in this contemporary opera inspired by true stories from American history.
Set during World War II, this opera explores the lives of two women: a Japanese American forced to leave her home, and a German-Jewish immigrant preoccupied by those she left behind.
While this opera is a piece of fiction, the story was crafted from interviews with residents of Puget Sound, Washington, who experienced the mass incarceration of Japanese Americans during WWII.
Cast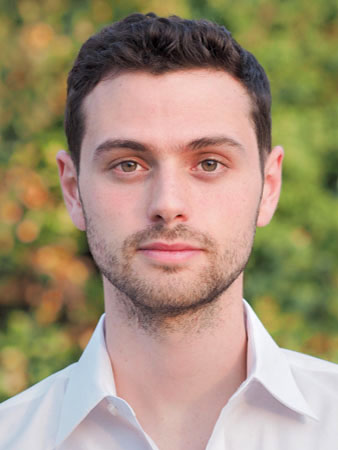 Ryan Bede         Jack Canfield         Jen Drake       Gordon Reinhart
Jim Crowley        FBI Agent          Conductor      Stage Director
Synopsis
AMERICA
Winter, 1942
A farmhouse on a Puget Sound island. American veteran Jim Crowley and Eva, his new wife, have come to buy a home. A German Jew, Eva desperately wants her parents to leave Germany, where their lives are in danger. She hopes her family will find peace and sanctuary in this place so far from the war. Meanwhile, inside the home, a Japanese American family, the Kobayashis, has heard that the FBI has been searching homes and taking away people of Japanese descent. The family burns their precious Japanese belongings and photographs of their family members in the hopes of avoiding arrest. Eva waits outside as Jim, knowing he has the upper hand, tries to get the father, Makoto Kobayashi, to sell the land for a fraction of what it is worth. The FBI arrives at the home and tells Makoto he is under arrest; the FBI found some old dynamite in the shed out back, and they say this contraband makes him a threat. Makoto has no choice but to sell the land to Jim. As the FBI agents take Makoto away, he promises to return for his teenage daughter, Setsuko.
Spring, 1942
Setsuko and her mother, Hiroko, have packed up the house. Setsuko holds her suitcase, ready to leave, when a postman delivers a letter. Setsuko sees that it is from Germany, for a woman named Eva. Angry that she is being forced to leave her home, the girl steals the letter.

A few weeks later
Jim and Eva move into their new home; they designate a room for Eva's parents. Jim tries to keep Eva's hopes up. Eva notices that small items have been left behind in the home: a piece of a record and a photograph. When she finds a beautiful Hinamatsuri doll hidden beneath a floorboard, Eva asks Jim about the previous owners. Jim tells her that they were "Japs," sent to the "camps." He tells her to throw away the doll, that it doesn't belong in a room for her parents. Eva defies Jim's wishes and hides the doll, promising to find its owner and return it at the war's end.

May 1945
Jim and Eva hear an announcement on the radio of Germany's surrender. Eva writes to Setsuko, telling Setsuko she has something that belongs to her.

Later that month
While still incarcerated, Setsuko receives the letter. When her mother, who is gravely ill, inquires about the letter, Setsuko lies and explains that the letter is from her father, telling them to keep hope because the war is nearly done.

August, 1945
When Eva reads Setsuko's response, Jim tells Eva that Setsuko is not allowed in their home. President Truman announces the dropping of the atomic bomb.

September, 1945
There is a knock on the door. It is Setsuko, who confronts Jim, reminding him that he coerced her family to sell their home for next to nothing. Eva asks Jim if this is true.

Jim tries to explain his actions to Eva. She leaves the room to retrieve the doll she has promised to return to Setsuko. While she is gone, Jim confronts Setsuko, and Setsuko admits to another reason for coming. She is here to return Eva's letter. Eva returns to the room, and Setsuko gives her the letter. From the stolen letter, Eva learns of her parents' fate, and she collapses. Setsuko must finish reading the letter for her. Jim tries to comfort Eva as Setsuko faces her future.
Join the Conversation
Follow the event with #EgyptianTheatreBoise