Alien Nation: True Tales of Immigration
Thu. Apr 14, 2022 7:00pm - 8:00pm EDT
Event Description
Sofija Stefanovic and friends celebrate immigrant lives in America, inspired by the long-running Joe's Pub series.
America would not be America without its immigrants. A new anthology, adapted from the storytelling event "This Alien Nation," captures firsthand the past and present of immigration in all its humor, pain, and weirdness. Spanning comedy and tragedy, Alien Nation is a poignant reminder of our shared humanity, and that immigration is not just a word in the news that you're either "for" or "against. It's a world—rich with unique voices, perspectives, and experiences.
Contributors to Alien Nation share flash readings from the book. Their stories, spanning comedy and tragedy, illuminate what it's like to be an immigrant in America.
Featuring readings by:


Sofija Stefanovic


Christine Yvette Lewis


André Aciman


Abeer Hoque


Magogodi oaMphela Makhene


Matt Huynh


Xochitl Gonzalez


Rufat Agayev


Roxanne Fequiere


Cleyvis Natera


Tatenda Shumirai Ngwaru


Suketu Mehta


To join in-person | Please be sure to register for an In-Person Ticket. Doors will open around 6:15 PM. For free events, we generally overbook to ensure a full house. Priority will be given to those who have registered in advance, but registration does not guarantee admission. All registered seats are released shortly before start time, and seats may become available at that time. A standby line will form 30 minutes before the program.
To join the livestream | A livestream of this event will be available on the NYPL event page. To receive an email reminder shortly in advance of the event, please be sure to register!
---
COVID PROTOCOLS FOR IN-PERSON LIVE FROM NYPL PROGRAMS
As of March 14, 2022 The New York Public Library no longer mandates proof of vaccination at indoor public programs.
Patrons are strongly encouraged to wear a mask at LIVE from NYPL events.
If you have symptoms consistent with COVID-19 or suspect you have been in close contact with someone who has tested positive, please stay home.
ACCESSIBILITY
In-Person | Assistive listening devices and/or hearing loops are available at the venue. You can request a free ASL (American Sign Language) interpretation or CART (Communication Access Real-Time Translation) captioning service by emailing your request at least two weeks in advance of the event: email accessibility@nypl.org or use this Gmail template. This venue is fully accessible to wheelchairs. A visual navigation guide is available here.
Livestream | Captions and a transcript will be provided. Media used over the course of the conversation will be accompanied by alt text and/or audio description. You can request a free ASL (American Sign Language) interpretation by emailing your request at least two weeks in advance of the event: email accessibility@nypl.org or use this Gmail template.
GET THE BOOK
Don't have a New York Public Library card? Get one here!
ABOUT THE SPEAKERS
Sofija Stefanovic is the editor of Alien Nation: 36 True Tales of Immigration and the creator of the live event from which it sprang. Her memoir, Miss Ex-Yugoslavia, is a funny and dark story about being an immigrant kid during the Yugoslavian Wars. She's a regular storyteller with The Moth, and has traveled across the country with their Mainstage.
Christine Yvette Lewis is Leader/Organizer/Activist/Secretary and Cultural Outreach Coordinator with Domestic Workers United (DWU) who are Nannies, Elder Care-givers and House-keepers in New York City. As a multidisciplinary performance artist Christine encourages culture and art as strongholds in the work for Social Justice and domestic Workers' rights.
André Aciman, born in Alexandria, Egypt and is memoirist, essayist, novelist, and scholar of seventeenth-century literature. He is the New York Times bestselling author of Call Me by Your Name and Find Me as well as of Out of Egypt. Aciman is the director of The Writers' Institute and is Distinguished Professor of Comparative Literature at the Graduate Center, CUNY.
Abeer Hoque is a Nigerian-born Bangladeshi American author of The Long Way Home, The Lovers and the Leavers, and Olive Witch. She has won fellowships from the NEA, NYFA, and the Fulbright Foundation, and holds BS and MA degrees from the University of Pennsylvania's Wharton School of Business, and an MFA in writing from the University of San Francisco.
Magogodi oaMphela Makhene is a writer and social entrepreneur. She leads Love As A Kind of Cure, a social enterprise that dismantles white supremacy through live events and immersive learning. Magogodi is an Iowa Writers' Workshop trained writer with fellowships from Hedgebrook, McDowell and the Rona Jaffe Writing Award. Her work has been published by Nobel Peace Prize laureate Elie Wiesel, as well as Granta, Harvard Review and Ploughshares.
Matt Huynh is a Vietnamese-Australian visual storyteller. His brush and ink paintings are informed by sumi-e ink dharma art and comic books. Huynh's animation and illustrations have been exhibited by the The Smithsonian and the New York Historical Society. His work has been honored by the Eisners and Webbys.
Xochitl Gonzalez is the New York Times bestselling author of Olga Dies Dreaming. Xochitl received her M.F.A. from the Iowa Writers' Workshop. She was the winner of the 2019 Disquiet Literary Prize and her work has been published on Bustle, Vogue, and The Cut. She is a contributor to The Atlantic with her weekly newsletter "Brooklyn, Everywhere."
Rufat Agayev is a stand-up comedian, writer, and actor who immigrated with his parents from Azerbaijan as refugees of war in the '90s. Agayev was a finalist in New York's Funniest at New York Comedy Festival in 2019. He's a featured writer in the book Alien Nation and you can see Agayev perform all over the country at comedy shows like Comedy at Knitting Factory in Brooklyn.
Roxanne Fequiere is a multidisciplinary writer and editor who's written for the New York Times, Vogue, Village Voice, ELLE, and more. As a commercial copywriter, she's crafted copy for campaigns and clients ranging from Nike to the New York City Mayor's Office. She resides on the Upper West Side with her husband and two cats.
Cleyvis Natera is the author of Neruda on the Park. Her work has appeared in Alien Nation: 36 True Tales of Immigration, TIME, Gagosian Quarterly, The Washington Post, The Kenyon Review, Aster(ix) and Kweli Journal. She's received fellowships and awards from PEN America and the Bread Loaf Writers' Conference, among others.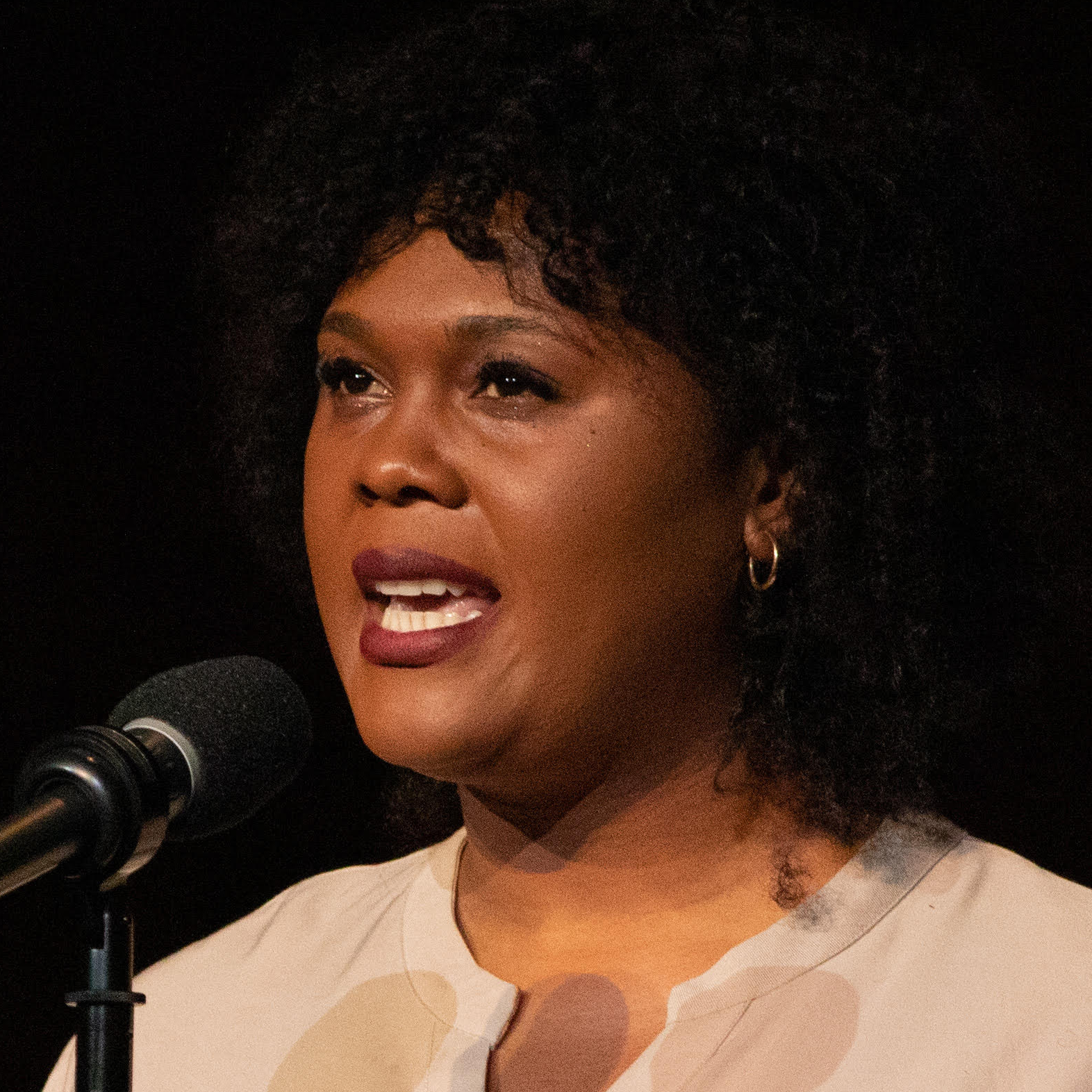 Tatenda Shumirai Ngwaru immigrated from Zimbabwe. She is an asylum seeker, intersex advocate, actress, and story teller. She is the founder of True Identity, the first intersex organization in Zimbabwe that promotes community awareness of intersex issues. She has collaborated with Shondaland and written for The Huffington Post, Vogue, and The Root.
Suketu Mehta is the author of Maximum City: Bombay Lost and Found and This Land is Our Land. Mehta's work has been published in The New Yorker, New York Times Magazine, Granta, and National Geographic, among others. Mehta was born in Calcutta and raised in Bombay and New York. He is a graduate of New York University and the Iowa Writers' Workshop.
CONNECT
Please submit all press inquiries to Sara Beth Joren at least 48 hours before the event: email sarabethjoren@nypl.org or use this Gmail template.
For all other questions and inquiries, please email publicprograms@nypl.org or use this Gmail template.
The New York Public Library's free services and resources are made possible thanks to the support of the Friends of the Library. Join this group of Library lovers and take advantage of special membership benefits, like invitations to members-only virtual events, discounts at the Library Shop, and more. Join now.
---
LIVE from NYPL is made possible by the continuing generosity of Celeste Bartos, Mahnaz Ispahani Bartos and Adam Bartos, the Margaret and Herman Sokol Public Education Endowment Fund, and the support of Library patrons and friends.
This program is made possible by the Stavros Niarchos Foundation (SNF).
Sofija Stefanovic © Justin J Wee
Xochitl Gonzalez © Mayra Castillo
Cleyvis Natera © Beowulf Sheehan