2016 WLN Annual Leadership Conference
Sat. Jan 30, 2016 8:00am - 5:45pm PST
$25.00 - $110.00
All Ages
Event Stats
$25.00 - $110.00
All Ages
Event Description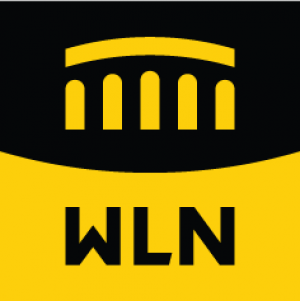 STOP PLAYING DEFENSE. TAKE THE OFFENSIVE! The Fifth Annual WLN Leadership and Activist Conference, themed "TAKE THE OFFENSIVE," will be the premiere activist event of the year! You will get the tools and inspiration you need to be politically successful and advance limited government principles where you live! If you are an activist, group leader, or someone who wants to learn how to run for local office, manage campaigns, or influence state legislators and other office holders, this conference is for you!
CANDIDATE DEBATES! There will be candidate debates for U.S. Senate, Oregon Secretary of State, and Oregon Governor during the morning, lunch, and afternoon assemblies. All major Republican candidates and two third-party candidates have confirmed their participation. In one place, this will be a great opportunity to size up the major contenders for statewide office!
FEATURED SPEAKERS! At the Friday night reception before the conference (see below), Dr. Arthur Brooks, president of the American Enterprise Institute, and John McFie of Life Benefits, Inc. will speak and mingle! During the conference before each debate you can hear from Fox News Contributor Wayne Allyn Root, Anne Marie Gurney of Freedom Foundation, former congressional candidate Dennis Linthicum, rising star Scott Jorgensen, and Ben McFie of Life Benefits, Inc.
FANTASTIC TRAINING OPPORTUNITIES! There will be SIXTEEN instructional breakout sessions organized along four tracks: 1) How to Impact the state legislature, 2) Skills every activist needs to be successful in 2016 such as working for your candidate and gathering signatures on initiative petitions, 3) Skills for candidates, campaign managers, and campaign staffers and, 4) Running and building your grassroots organization or WLN affiliate. Attendees can mix and match courses between tracks as they wish. Private training in public speaking will be available and those who would like to join the National Association of Parliamentarians will be able to take the entrance exam.
AWESOME BUFFET DURING THE WORKING LUNCH. Full conference price includes a great buffet lunch. This is not rubber chicken, folks! The kitchen is award winning! The lunch buffet includes Polynesian chicken breast teriyaki, sesame seed, cilantro, & pineapple Hong Kong beef "tri-tip", chili citrus marinated, tempura onion & scallion yakisoba noodles, sesame ginger dressing, green onions & black sesame coconut steamed jasmine rice, squash & edamame sauté spinach & kale salad, orange, red onion, carrot, red pepper & citrus-ginger vinaigrette chopped salad, squash, carrot, peppers, water chestnuts, almonds, greens dessert: key lime tart.
ADDITIONAL EVENTS. At 7PM on Friday, January 29, the night before the conference, there will be a reception/mixer held at the conference hotel. The event will include hot appetizers, live music, a no-host bar, and fellowship with people who support the ideals of limited government! Dr. Arthur Brooks, president of the American Enterprise Institute, and John McFie of Life Benefits, Inc., will make brief presentations and mingle!

LODGING AT A DISCOUNTED RATE WITH FREE HOT BREAKFAST. The Embassy Suites features suites, not rooms, and a hot breakfast is included! The rooms are very nice. The Embassy Suites also boasts an indoor swimming pool, exercise rooms, and other amenities. These suites are available at HEAVILY DISCOUNTED WLN GROUP RATES. But hurry! Rooms availability is limited!

BECOME A SPONSOR. Whether or not you can go, you can be a sponsor of the conference! Sponsorships are available for any budget and can be used to help a student or veteran attend, establish a presence for you or your organization, or simply show your support for the continued growth of WLN. If you want to see the list of available sponsorships, click HERE!
If you have questions, email me at rpbcentral@gmail.com or call me at 503-970-1876! See you on January 30!

Richard P. Burke, Executive Director
Western Liberty Network