The SJ Sindicate
Sat. Feb 23, 2013 at 8:00pm PST
Get Tickets
Details
Comments
Event Description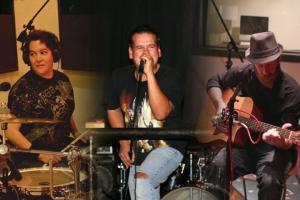 The SJ Sindicate is comprised of Phil Greene (Vocals), Eric Croak (Guitars), Whistle (Drums), and Alvin Gatewood (Bass). Each of the members are seasoned musicians who have extensive backgrounds for recording, touring and performing.

The SJ Sindicate's debut performance in Feb 2012 was a great success with a great crowd and each song came through loud and clear and evidence of their performance and crowd reaction are clear as to why this band is making waves throughout the Bay Area.

With shows expanding in other regions of the Bay Area, watch out for shows to reach up to Sacramento, and The LA / San Diego Areas throughout the rest of 2012.