THE WONDERS
Sat. Mar 1, 2014 at 8:30pm EST
Get Tickets
Details
Comments
Event Description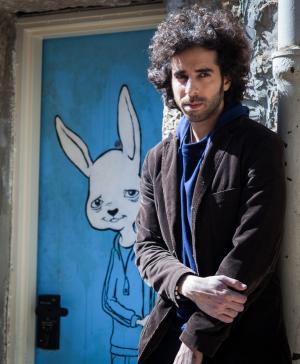 ADVANCED TICKET SALES CLOSED AT 8:00 AM. TICKETS MY STILL BE AVAILABLE AT THE DOOR.
A modern day film-noir, Avi Nesher's latest centers on a bartender who doubles as a graffiti artist in Jerusalem. Arnav enjoys whiling away the days with simple pleasures until he becomes enwrapped in a mystery taking place in his own apartment building. Spying a man seemingly held captive a few units over from his, he investigates, and is soon taken down a rabbit hole into the seedy underbelly of Jerusalem's criminal underworld. Along the way, he's aided, abetted and sometimes stifled by a pseudo-religious femme fatale and a deeply cynical private eye.
The film's stunningly original artistic vision has drawn rave comparisons to everyone from the Coen Brothers and Tim Burton to Lewis Carroll and Carol Reed.