The Stratoblasters Live at The Sanctuary
Sat. Nov 30, 2019 at 8:00pm CST
$10.00 - $125.00
All Ages
Get Tickets
Details
Comments
Event Stats
$10.00 - $125.00
All Ages
Event Description
The Guitar Sanctuary is proud to present an evening with The Stratoblasters with special guests the Maylee Thomas Band on Saturday November 30th at 8pm (doors open at 7) at The Sanctuary Music & Events Center
VIP Tables with seating for 4 directly in front of the stage are $125 per table (SEE Seating Chart).
Downstairs Seats (First come, First Serve) are $25.
General Admission (Standing Room Only, NO CHAIRS, on the upstairs balcony) Tickets are just $10.
We'll have food and bar service available from our friends at Rick's Chophouse.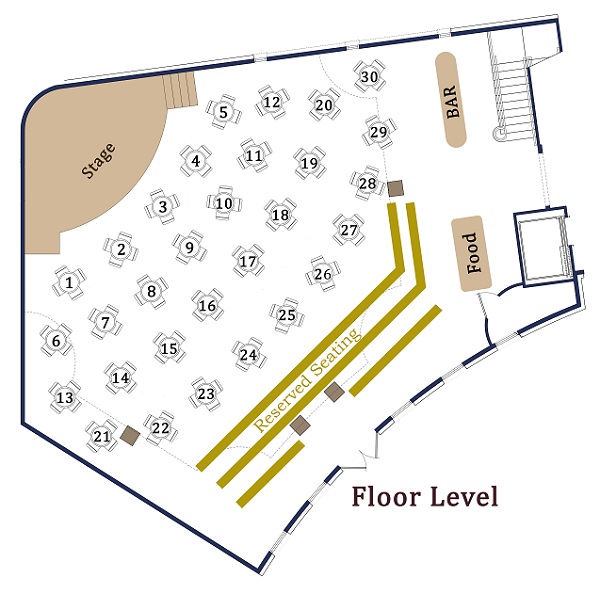 In September of 1986, the Stratoblasters performed their very first set at Redux in Dallas, Texas. It should be mentioned that as the namesake goes, this was not absolutely correct. Bugs Henderson had actually coined the moniker by naming his band Bugs Henderson and the Stratoblasters some time previously. After guitarists Jimmy Wallace and Mike (Junior Clark) left, he renamed the group Bugs Henderson and The Shuffle Kings, the very name they are internationally known by today. Bugs, very graciously, consented to allow Jimmy and company to retain the Stratoblasters name as they would be carrying on the tradition of the three guitar entity.
Through the years a small fellowship of Stratoblaster members have evolved fulfilling the needs of the band, as other members must take their temporary leave. Very soon Bugs became more internationally recognized and the travel requirements of Bobby Chitwood and Mike Gage would not allow them to participate. Again, history came to the rescue. Admired drummer and old friend Mike Arnold had actually been the manager of Redux in Dallas (hiring the band for their first gig) and naturally moved into the position of percussionist for the band. Randy Cates, an accomplished bass player and old friend, came on-board to aptly complete the Stratoblaster rhythm section. Mike (Junior) Clark, an original member of the Bugs Henderson band, replaced Jerry Don Branch in 1990. Joe Lee, Shawn Ferris and James Anderson all played with the band and made their very special contributions. Many of the members of this finite fellowship eventually left the band at certain points through the years, only to return - as the band's needs and their own needs again fell into sync. The natural artistic evolution continued.


From her early days as a gospel singer, to her legendary status as a Texas diva, Maylee transcends genre, mixing gospel-based blues with a soul driven rock, touches of pop, with the very faintest caresses of country from time to time... and audiences respond. Maylee is the soul of Texas and a must see act.
Join the Conversation
Follow the event with #LIVEMusicMcKinney
View Everyone
Who's Going?

Jeana Renee S

Stacy S

James C

Larry W

Scott C