Fred Rogers Center Latrobe Bridal Show
Sun. Jan 19, 2014 11:30am - 2:00pm EST
Get Tickets
Details
Comments
Event Description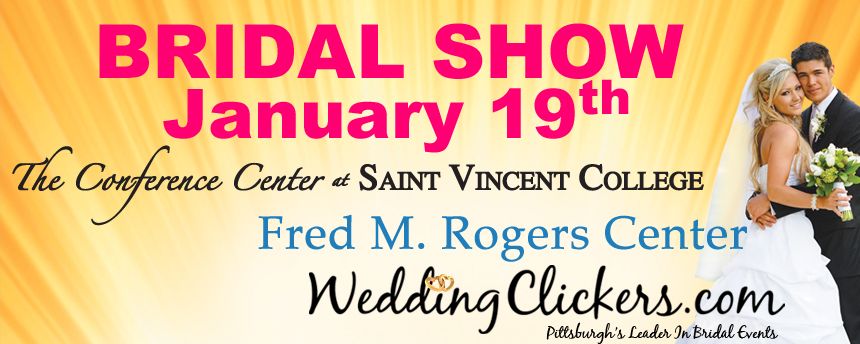 Brides receive $1,500 in "Clicker Cash" to be used with participating vendors at today's show!

Brides & Grooms - Receive FREE Admission with your SVC Student ID Bridal Show inside the Fred M. Rogers Center Located on Saint Vincent College Campus in Latrobe, PA

Over 50 Top & Local Wedding Professionals! Pop-Up Bridal Boutique by M'Kaysha's Bridal Lane and More!