Ayana Mathis and Justin Torres
Tue. Oct 17, 2023 6:00pm - 7:15pm EDT
Event Description
Award-winning authors Ayana Mathis and Justin Torres speak about their new novels.
Justin Torres's Blackouts is set in a place called the Palace, where a dying soul is passing on a project inspired by a true artifact of a book, Sex Variants: A Study in Homosexual Patterns, to a young man. Ayana Mathis's The Unsettled takes place in Philadelphia and Alabama in the 1980s, following a mother's struggle to keep hold of her sanity and rescue her young son from the homeless shelter they are living in, while her mother in Alabama fights to keep their town in the hands of its last five Black residents. Both novels reckon with personal and political histories across generations, with characters who must forge their own future out of an ever-present past.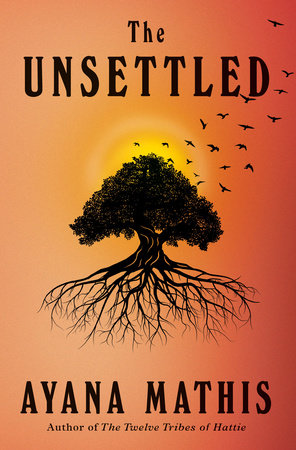 Ayana Mathis worked on The Unsettled during her 2014–2015 term as the Rona Jaffe Foundation Fellow at the Library's Dorothy and Lewis B. Cullman Center for Scholars and Writers. Justin Torres worked on Blackouts during his Cullman Center Fellowship the same year. They will discuss both books at this event.
To join this event in-person | Please be sure to register for an In-Person Ticket. Doors will open 30 minutes before the program begins. For free events, we generally overbook to ensure a full house. Priority will be given to those who have registered in advance, but registration does not guarantee admission. All registered seats are released shortly before start time, and seats may become available at that time. A standby line will form shortly before the program.
To join the livestream | A livestream of this event will be available on the NYPL event page. To receive an email reminder shortly in advance of the event, please be sure to register the NYPL event page.
---
COVID PROTOCOLS FOR IN-PERSON CONVERSATIONS FROM THE CULLMAN CENTER 
The New York Public Library no longer mandates proof of vaccination at indoor public programs.
Patrons are strongly encouraged to wear a mask at Conversations from the Cullman Center events.
If you have symptoms consistent with COVID-19 or suspect you have been in close contact with someone who has tested positive, please stay home.
ACCESSIBILITY
In-Person | Assistive listening devices and/or hearing loops are available at the venue. You can request a free ASL (American Sign Language) interpretation or CART (Communication Access Real-Time Translation) captioning service by emailing your request at least two weeks in advance of the event: email accessibility@nypl.org or use this Gmail template. This venue is fully accessible to wheelchairs.
Livestream | Captions and a transcript will be provided. Media used over the course of the conversation will be accompanied by alt text and/or audio description. You can request a free ASL (American Sign Language) interpretation by emailing your request at least two weeks in advance of the event: email accessibility@nypl.org or use this Gmail template.
ABOUT THE SPEAKERS
Justin Torres is the author of We the Animals, which won the VCU Cabell First Novelist Award, was translated into fifteen languages, and was adapted into a feature film. He was named a National Book Foundation "5 Under 35," a Wallace Stegner Fellow at Stanford University, and a fellow at the Radcliffe Institute for Advanced Study at Harvard University. His short fiction and essays have appeared in the New Yorker, Harper's, Granta, Tin House, the Washington Post, LA Times Image Magazine, and Best American Essays. He lives in Los Angeles and teaches at UCLA.
Ayana Mathis's first novel, The Twelve Tribes of Hattie, was a New York Times best seller, an NPR Best Book of 2013, and the second selection for Oprah's Book Club 2.0. It has been translated into sixteen languages. Her nonfiction has been published in the New York Times, the Atlantic, Guernica, and Rolling Stone. Mathis is a graduate of the Iowa Writers' Workshop. She was born in Philadelphia, and currently lives in New York City where she teaches writing in Hunter College's MFA Program.
CONNECT
Please submit all press inquiries to Sara Beth Joren at least 48 hours before the event: email sarabethjoren@nypl.org or use this Gmail template.
For all other questions and inquiries, please email cullmancenter@nypl.org or use this Gmail template.
The New York Public Library's free services and resources are made possible thanks to the support of the Friends of the Library. Join this group of Library lovers and take advantage of special membership benefits, like invitations to members-only virtual events, discounts at the Library Shop, and more. Join now.
---
The Cullman Center is made possible by a generous endowment from Dorothy and Lewis B. Cullman in honor of Brooke Russell Astor, with major support provided by Mrs. John L. Weinberg, The Andrew W. Mellon Foundation, The Estate of Charles J. Liebman, The von der Heyden Family Foundation, John and Constance Birkelund, and The Samuel I. Newhouse Foundation, and with additional gifts from Helen and Roger Alcaly, The Rona Jaffe Foundation, The Arts and Letters Foundation Inc., William W. Karatz, Merilee and Roy Bostock, and Cullman Center Fellows.
---