MAR Series - Ensemble Appassionata
Sat. Jan 21, 2012 at 8:00pm EST
Event Description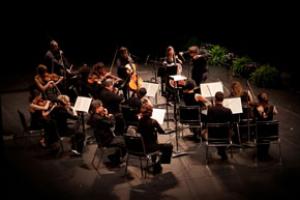 "I cannot give a stronger recommendation…pure bliss." – Fanfare Magazine

"If piano playing ever becomes an Olympic sport, count on Richard Raymond to win the gold metal...a very romantic virtuoso...electrifying pianist..." – Toronto Star

Since 2000, the Ensemble Appassionata has become an important member of Montréal's artistic and cultural communities. The orchestra has accompanied internationally acclaimed soloists, including guitarists Bill Kanengiser (Los Angeles Guitar Quartet) and Dimitri lllarionov, French horn player John Zirbel and violinists Yehonatan Berick and Darren Lowe. The orchestra's participation in several international festivals, including the Arab World Festival and the Guitar Foundation of America, and its collaboration in the creation of contemporary Canadian works solidifies the Ensemble Appassionata's position as a high-quality and highly versatile chamber orchestra. Pianist Richard Raymond has won numerous Canadian and international prizes for the depth and passion of his playing and is currently a professor at the Conservatory of Music in Montréal.