LagerLand
Fri. Aug 25, 2023 6:00pm - 8:00pm EDT
$45.00 - $80.00
21 and Over
Event Stats
$45.00 - $80.00
21 and Over
Event Description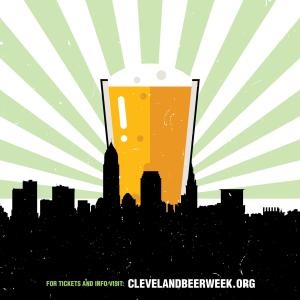 Lagerland – A celebration of the past, present and future of Cleveland's Lager history! Cleveland's rich lager-brewing heritage dates back to the mid 1800's. That legacy provided by Cleveland's early European immigrants has left an indelible mark on our city that continues today. Our local breweries produce a myriad of classically-interpreted Lagers that have made Cleveland one of the truly great Lager cities in the US!
End of summer is that perfect time for breweries to present the full spectrum of Lager beers such as Pilsner, Helles, Marzen,Oktoberfest, Vienna Lager, Maibock and more.
We will celebrate our incredible Lager scene with Lagerland on Friday, August 25 th at the beautiful Rotunda at the Downtown Cleveland Heinen's! 
*Please note there willl be a crew onsite grabbing footage for an upcoming documentary on Lager! You may be captured on film. 
Advance tickets are required at $45/person. Date night special - 2 for $80. 20 beer samples. 
All proceeds benefit the Malone Scholarship Fund,  Rec2Connect, and City Dogs Cleveland.       
Must be 21 and over. ID required *All ticket sales are final, non-refundable.
Sponsored by: Heinen's
BEER LIST! Based on availability, freshness and of course lagers!
Please note substitutions can happen based on inventory and well, life. 
Boss Dog Brewing  - Rocktoberfest  
Boss Dog Brewing  - Schwarzbier     
Brew Kettle - Los Colores - Mexican Lager   
Brew Kettle - Oktofest
Butcher and the Brewer - Covered in Bees  
Butcher and the Brewer - Repeater  
Collision Bend Brewing Co - Baltic Porter
Columbus Brewing Company - Columbus Festbier .
Columbus Brewing Company – Columbus Lager    
Fat Heads - Helles Lager
Fat Heads - Oktoberfest        
Great Lakes Brewing Co. - Dortmunder        
Great Lakes Brewing Co. - Elliot Ness           
Great Lakes Brewing Co. - Oktoberfest
Heart State Brewery - HSB Lager       
Heart State Brewery - Pumpkin Lager           
Immigrant Son Brewery  - Street Lager' Mexican Lager
Immigrant Son Brewery - ISB Pilsner 
Market Garden Brewery - Old Zahm Oktoberfest
Market Garden Brewery - Progress Pilsner               
Masthead Brewing Co - Oktoberfest
Masthead Brewing Co.- Augenblick
Missing Mountain Brewing Co -        Beach Loungin, Tropical Light Lager
Missing Mountain Brewing Co Munsons Lane Oil Czech Pils
Moeller Brew Barn - Oktoberfest Marzen
Rhinegeist Brewery - Cheetah Lager American Lager
Rhinegeist Brewery - Franz (Oktoberfest)     
Saucy Brew Works - El Lager - Mexican Lager          
Saucy Brew Works - Festbier - German Festbier
Schnitz Ale Brewery -  Zen Master Marzen
Schnitz Ale Brewery - Poppa Pils                   
Sibling Revelry                                   
Sonder - Nokturnal    
Sonder - Oktoberfest
Southern Tier Brewery - Festbier       
Southern Tier Brewery - Legacy Lager          
Twin Oast Brewing - Kelley's Island Pilsner   
Twin Oast Brewing - Prost