Wedding Extravaganza Boutique Show
Sun. Feb 9, 2014 10:30am - 3:00pm EST
Get Tickets
Details
Comments
Event Description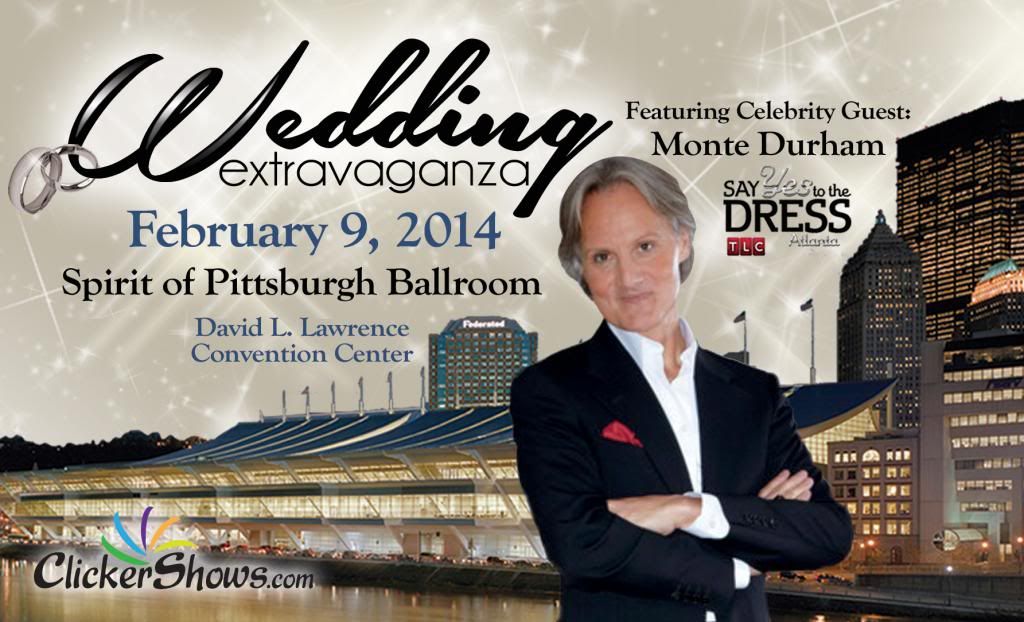 Hey Brides!

Join WeddingClickers.com

Sunday, February 9th

David L. Lawrence Convention Center
(3rd Level Ballroom)
Spirit of Pittsburgh

Pittsburgh's Biggest Bridal Show Presents Monte Durham, from TLC's "Say Yes to the Dress: Atlanta"

Explore Over 150 Wedding Exhibits!

Enjoy a Couture Runway Style Fashion Show!

Shop Til You Drop in WeddingClickers.com Exclusive
Pop-Up Bridal Boutiques!

Say "Yes" To Your Dress & More on Sunday, February 9th
with WeddingClickers.com & Monte Durham!

Tickets On Sale Now at WeddingClickers.com!

Brides receive $1,500 in "Clicker Cash" to be used with participating vendors at today's show!
View Everyone
Who's Going?

Natalie

Samantha

Kayla A.

Aly

Ashley P