MNOJ Presents Eve Goodman
Thu. Jun 18, 2015 at 8:30pm EDT
Price: $15.00
21 and Over
Get Tickets
Details
Comments
Event Stats
Price: $15.00
21 and Over
Event Description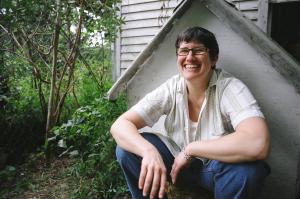 Music Night on Jupiter (MNOJ) Presets Eve Goodman
Tickets are $15 in advance $20 at the door. Doors open at 8:00PM show starts at 8:30PM
Eve Goodman & Special Guests
Pete Freeman on Pedal Steel Guitar, Janelle Burdell on Drums, Tom
Valentine on Bass
Before calling Pittsburgh her home, singer/songwriter/guitarist Eve
Goodman's musical travels took her from the folk clubs of New England to
the rock venues of New York City and finally to the songwriter circles of
Nashville, Tennessee. Sharing the stage with notable up-and-comers Gillian
Welch, Dave Rawlings and Kami Lyle, Eve also appeared regularly at the
world-renowned Bluebird Cafe and released her finely-crafted album Beneath
the Same Sky.
Since moving to Pittsburgh twelve years ago, Eve has enjoyed a steady solo
performance schedule as well as inspired creative collaborations with the
abundant local talent Pittsburgh has to offer. In 2011, she released two
albums, Peony and What the Living Do about which Andy Mulkerin of the
Pittsburgh City Paper wrote "excellent guitar work on this upbeat
collection, a solid contribution to the…Triple-A scene."
On Thursday, June 18, Eve performs a rare show with a band featuring the
local gems mentioned above. A sprinkle of blues, jazz and even a little
rockabilly will be added to the mix of her always compelling original
tunes.
You can read more about Eve at her website (http://evegoodman.com/) as
well as listen to her music (http://evegoodman.com/music/).

Tickets $15 (in advance) and $20 at the door.