EMPIRE - Continuum Dance Theater
Multiple Dates & Times
Event Description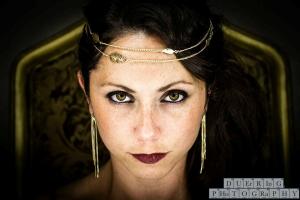 Join Continuum Dance Theater and Founding Artistic Director Sarah Parker for the 2014 World Premier of EMPIRE.
The building of an EMPIRE shares qualities of exquisite beauty and brutal strength, boundless devotion and primal contest.As we imagine in our own minds the legacy we are creating and those created by great icons before us we examine the roles of power, instinct, cunning, and sexuality through the eyes of strong women who are building empires. Driving toward an envisioned dream, fabricating reality brick by brick.
THIS is Continuum Dance Theater's answer to many questions, including why we have decided to work together, the struggles and successes, why we have chosen the path of an all female company and why we are so proud to be who and what we are.
Watch the EMPIRE unfold at the intimate stage of Off The Wall this AUGUST for our evening length World Premier.
Produced by Sarah Parker and EVOLVE Productions
Featuring Continuum Dance Theater 2014-2015 Company and guest artist LaMar Williams