Bigfoot: The Movie
Thu. Jul 23, 2015 at 8:00pm EDT
Get Tickets
Details
Comments
Event Description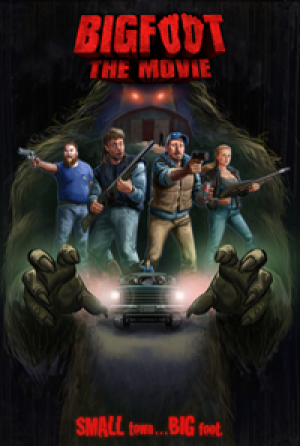 Cult Movie Screening & Stand-Up Show!

Bigfoot The Movie is not a documentary or like Harry and the Hendersons. If you like the movie Tremors then your gonna love this! In this comedy/horror flick mullets, guns and beer are in full supply as the movie skewers the Pittsburgh 'Yinzer' stereotype right alongside the Bigfoot myth. The movie features some of Pittsburgh's most famous and best loved celebrities like Curt Wootton (Pittsburgh Dad), Joanie Dodds (America's Next Top Model), Jim Krenn (stand-up comic, formerly of the WDVE morning show), Mike Wysocki (WDVE), and even veteran news anchor Darieth Chisolm (formerly of WPXI) among others.
This special Arcade Comedy Theater screening also features stand-up sets from actors in the film: Aaron Kleiber, Mike Wysocki, and Terry Jones!
The show is BYOB, so bring a six-pack of Irons and get ready to play the Bigfoot Drinking Game while we watch the movie!
Join the Conversation
Follow the event with #ArcadeComedy