Atlantis Aquarius Live at The Sanctuary
Fri. Sep 27, 2019 at 8:00pm CDT
$10.00 - $125.00
All Ages
Get Tickets
Details
Comments
Event Stats
$10.00 - $125.00
All Ages
Event Description
Texas Homegrown Music and The Guitar Sanctuary are proud to present Atlantis Aquarius live at The Sanctuary Music & Events Center on Friday September 27th at 8pm (Doors Open at 7) with special guests the Maylee Thomas Band.
VIP Tables with Seating for up to 4 People are $125 (see seating chart for table location)
Downstairs Reserved Seats (first come, first served) are just $10
We'll have Bar and Food Service (not included in the ticket price) available from our friends at Rick's Chophouse.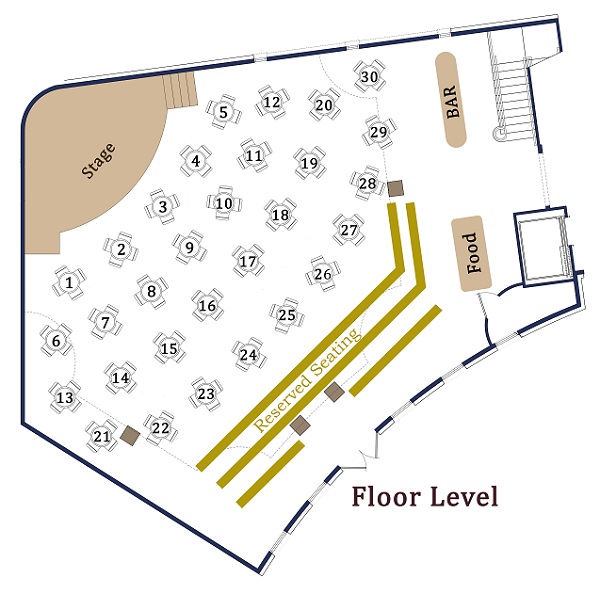 Atlantis Aquarius is:
JC Aquarius, Lead Vocals & Guitar, Dallas, Texas
Taylor Nicks, Vocals, Ft.Worth, Texas
Hutton Ferrell, Lead Guitar, Dallas, Texas
Oliver Smith, Drums, Dallas, Texas
Maxwell Smith, Bass Guitar, Dallas, Texas
The 5-piece band reminds you of why blues, country, and classic blends really work. The albums are a collection of songs penned in between touring for the group while opening for acts like Jonathon Tyler, The Texas Gentlemen, and Paul Cauthen.
Atlantis is considered one of DFW's best live acts, and receives support and steady rotation on 91.7 KXT. Their debut single "Nibirian Sun"was added to the International playlist on Spotify which generated over 350K streams. As a result, the band consistently has between 20,000-50,000 monthly listeners on the streaming platform. Thanks to articles and reviews from the Dallas Observer, Indie Pulse Review, and 50thirdand3rd, Atlantis continues to make its mark locally and nationally.
From her early days as a gospel singer, to her legendary status as a Texas diva, Maylee transcends genre, mixing gospel-based blues with a soul driven rock, touches of pop, with the very faintest caresses of country from time to time... and audiences respond. Maylee is the soul of Texas and a must see act.
Join the Conversation
Follow the event with #LIVEMusicMcKinney
View Everyone
Who's Going?

Sandra T

Dr. H

Naveen Kumar R