A Christmas Story 30th Reunion Tour
Sun. Dec 15, 2013 at 1:00pm EST
Get Tickets
Details
Comments
Event Description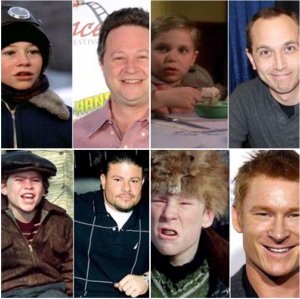 As part of A Christmas Story Historic 30th reunion tour, Ian Petrella , Zack Ward, Yano Anaya and Scotty Schwartz and Patty Johnson (Head Elf) will be appearing at the Hollywood Theater on Dec 15th, Q&A STARTING AT 1PM, then screening the holiday classic film A Christmas Story. Tickets are 15$ adults 10$ kids
1pm -Q&A
2pm- screening the movie A Christmas Story
3:30- fan autographs
Zack Ward comes from Toronto, Canada, making his film debut as Scut Farkus in the American classic, A Christmas Story. Ward has appeared in a long list of both film and television projects including, Almost famous, Transformers, Titus, Lost and Deadwood. Wards horror credits include: Resident Evil: Apocalypse, Freddy VS. Jason, Bloodrayne 2 and Deliverance. Zack also starred in the video game turn cult film, Postal.
Yano Anaya - in addition to his iconic role as Grover Dill (Little Toadie) in A Christmas Story, Yano is also known for his role as a paper boy in Better off Dead, Michael Anthony Jr. in Van Halens Hot for Teacher music video and his co-star role with Dylan McDermott in the Blue Iguana. Yano is currently fulfilling his passion as the Director of Education of the Personal Training Program at ASM Wellness.
Ian Petrella - in addition to his Iconic role as Randy, Ralphie's little brother in A Christmas Story, Ian is also known for his roles on Different Strokes, My Sister Sam and Beverly Hills 90210. He has continued to be in the biz via his artwork for many different companies and all thru the 2013 book A Christmas Story:Behind the Scenes of A Holiday Classic by Caseen Gaines.
Scott Schwartz - in addition to his iconic role as Flick in A Christmas Story, Scott is also known for his roles in The Toy co-starring with Richard Pryor & Jackie Gleason, Fear aka Honor Betrayed, Kidco, 21 Jump Street w/ Johnny Depp as well as many other films & TV shows. He was honored in October 2013 with a bronze statue of his infamous tongue on the pole scene in Hammond, Indiana. Hammond is the home of Jean Shepherd who wrote A Christmas Story. Scott continues to pursue acting, radio and other avenues in the business.
Brought to you by Tim Bendig and In Person Productions
View Everyone
Who's Going?

Thomas P M

Christen L

Kris M

Andrea Z

Jeffrey C