Snallygaster 2014
Sat. Sep 13, 2014 1:00pm - 6:00pm EDT
$30.00 - $50.00
Must be 21 to consume alcoholic beverages.
Event Stats
$30.00 - $50.00
Must be 21 to consume alcoholic beverages.
Event Description
**We'll still have a limited number of tickets available at the door for $10!**
Neighborhood Restaurant Group and Brightest Young Things present
SNALLYGASTER
The third installment of DC's MONSTROUS beer festival!
Featuring nearly 250 beers from across the globe! A sea of the best autumn seasonals, a huge collection of cask ales, assorted barrel-aged brews, craft cans, and more drafts than you could possibly dream about.

This is the beer fest to end all beer fests
(until next year that is)
Featuring entertainment by:
+



BROTHERS BRAU
(DC Brau's Brandon Skall & Jeff Hancock)

+



TONY T
(The Pug)
+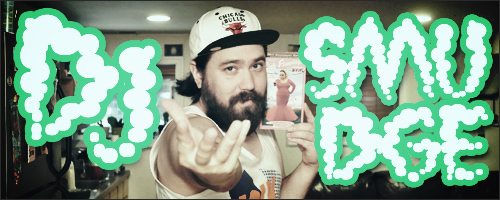 DJ SMUDGE
(ESL)
--
BEER



Greg Engert
(Beer Program Creator @ Bluejacket,
Birch & Barley, ChurchKey, GBD, Rustico)

Greg is bringing you nearly 250 picks of the finest beer across the globe. Guests can expect a sea of the scarcest and most delicious ales and lagers on draft, including a growing number of breweries and brews rarely–if ever–available in the District, all sourced from the very best local, domestic and international craft breweries. In addition, we will feature an exciting array of autumn seasonals, German style and German-inspired beers, a huge collection of cask ales, assorted barrel-aged brews, craft cans, Franconian gravity-poured/rubber-clad kegs, brand-new Bluejacket small batch releases, and even an artisanal cider garden.

If you are a beer novice, don't fret, we'll have handy guides available soon to guide you on your adventure!
--
Food

You're going to need FOOD to go with all that delicious beer. Right? Well, scroll below for our thus far announced food vendors:
Red Apron Butcher
GBD
Hill Country
Rappahannock River Oysters
DC Empanadas
DC Slices
Takorean
Red Hook Lobster Pound
Tasty Kabob
Big Cheese Truck
Lemongrass Truck
--
TICKETS
(Two packages for MAXIMUM FUN)
The Hydra – $30

The Goliath (VVVIP) – $50 Sold out!


--
Safe driving bonus:

Need a ride to Snallygaster? Uber's got you covered! Sign up now and get up to $20 off your first ride (not valid on uberTAXI).
Download the app to sign up and don't worry about drinking and driving. THE BEST PART? For every person that signs up using the promo code Snallygaster14 and takes a ride, Uber will donate $5 to Arcadia!
--
CROOSH DEETS
SEPTEMBER 13, 2014
1 pm – 6 pm
@ The Yards, Lot H/I
(1st Street SE and N Street SE)
Washington DC 20003

Easily accessible from the Navy Yard-Waterfront Metro Station (Green Line)
(Walk south down either Half St. or New Jersey Ave. / We'll have people to guide you too!)

All ages allowed, must be 21+ to drink
No dress code, but bonus points for Snallygaster costumes and Lederhosen.
--
Look at how much fun we had last time!

--
Sound provided by: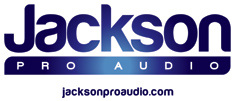 --
Stay informed:
snallygasterdc.com / twitter.com/SNALLYGASTERDC / facebook.com/SnallygasterDC / instagram.com/snallygasterDC
brightestyoungthings.com / twitter.com/byt / facebook.com/brightestyoungthings