Fred Rogers Center Latrobe Bridal Show
Sun. Jan 19, 2014 11:30am - 2:00pm EST
44 days away
$10.00 - $35.00
All ages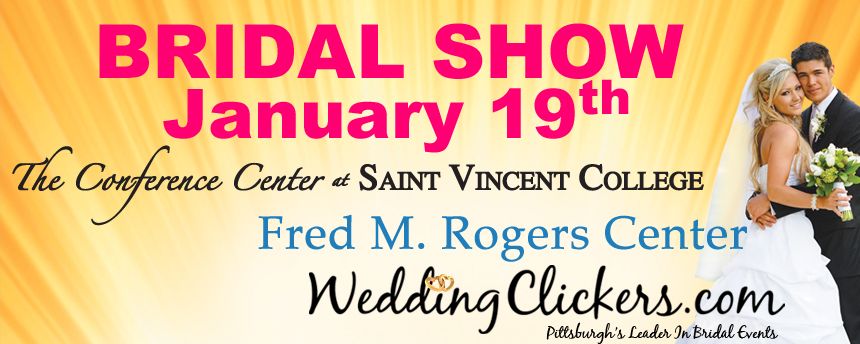 Brides receive $1,500 in "Clicker Cash" to be used with participating vendors at today's show!
Brides & Grooms - Receive FREE Admission with your SVC Student ID
Bridal Show inside the Fred M. Rogers Center Located on Saint Vincent College Campus in Latrobe, PA
50 Top & Local Wedding Professionals!
Pop-Up Bridal Boutique and More!
Couture Runway Style Fashion Show at 2:00pm